SAVE 50% NOW (only 3 spots available at this price)
You're ready to make a REAL impact with your biz 
You've seen how other entrepreneurs are using video to build their lists, create their courses, sell their offerings and build meaningful connections with their dream clients.
And you want to be able to DO that.
But…
The idea of pressing record makes your heart race
You kinda suck at making videos (eek!)
You have no idea where to start
You don't have the TIME
You're overwhelmed just thinking about the tech
You're stressing about truly putting yourself out there
Sound familiar?
Well, guess what…
You deserve to step into the spotlight in your biz, to make videos that express who you are and to expand your beautiful IMPACT on the world.
And…
Video doesn't have to feel painful.
It can feel fun, exciting + empowering when learned the right way.
And when YOU feel empowered on camera, your audience feels empowered watching you!
You. Can. Do. This.
First up, consider this:
Making amazing videos is not a TALENT.
It Is A SKILL.
And it can be LEARNED.
Shazam! 
Imagine making videos and feeling EXCITED about the process so it doesn't feel like a chore. Igniting your audience so they feel ready to take ACTION.
Imagine feeling confident on camera so that you can express your unique genius to your dream clients. Letting your PERSONALITY shine through in a unique + impactful way so your dreamies know that You Are Their Person!
Imagine creating a GENUINE CONNECTION with your dream clients so they feel seen + heard.
🎬 You can create amazing videos.
🎬 You can shine on camera.
🎬 You can live out loud.
All you need is the right person to hold your hand through the process.
Well, guess what?
I'm Sarah Michelle Brown, a video coach who empowers big-dreaming entrepreneurs to stop HIDING from their camera AND start feeling CONFIDENT making videos!
I teach them how to make engaging videos in a fun + powerful way so that they can create more visibility, income and have a bigger impact with their work.
Bam!
I'm also a real-life:
Actor
Film director
AND introvert!
I've got YEARS of experience in front of AND behind the camera.
(And I know what it's like, first hand, to feel completely terrified of video).
Bust through your FEAR so you can build the life + biz you've been dreaming of for soooo long

Create videos that feel PROFESSIONAL + GENUINE in a way that your audience can already FEEL what it's like to work with you before they click that "buy" button

Create SIMPLE, engaging videos that position you as THE GO-TO EXPERT so you can stand out from the crowd

Clearly communicate your message with CONFIDENCE on camera so that you EXPAND your audience + ATTRACT your dream clients

Allow your TRUE PERSONALITY to shine through so that you're putting your best (video) foot forward every time you hit that "record" button
Your Red Carpet Treatment includes
Your Red Carpet Questionnaire:
This questionnaire lets me know about your previous video experiences (good, bad AND ugly) so I can meet you exactly where you are. It also helps us get suuuuuper clear on what you'd like to achieve so we can make the most of our time together and ensure that you get the best results. It also gets you taking a video baby step.
Making amazing videos is all about taking it one baby step at a time. You're saying a big ol' yes to approaching your video journey the RIGHT way so that you feel EMPOWERED by the process.
Weekly Video Secrets Sessions:
In these 1-hour video coaching sessions (we're on camera for these), we dive into ALL aspects of video creation to get you to your goal. We take these one baby step at a time, including topics such as:
Busting through your video fears so you can SHOW UP for your audience
Drastically improve your on-camera CONFIDENCE so you can stop hiding from your camera
Learn doable technical solutions so your VIDEOS LOOK MORE PROFESSIONAL
Cultivating an empowering on-camera mindset so that you feel ALIVE + GENUINE in your videos
Speaking to the heart of your dream clients through video so they feel inspired by your content
Creating the right technical set up for your home
Lighting for YOUR face so that you Always Look Your Best
Content brainstorming so that you create + post powerful videos that IGNITE your audience
Strategically putting yourself out there so that you make the MOST out of your visibility
Video editing so that it drastically improves your footage and gets your audience to take ACTION
How to make money with your specific video content
Each week you get customized training AND strategy based on that week's goals + your overall progression.
This hands-on approach helps you create videos in a way that feels fun and most importantly… ACHIEVABLE.
When each session ends you actually feel EXCITED to film your next video! You feel like video is no longer your enemy; it's now your best friend in creating the biz + life of your dreams.
And you walk away from each session with your weekly actions + strategies.
Your Weekly Actions:
Here's where you roll up your sleeves and Do The Work. Your actions are focused, transformative and are steps that contribute to not only your week's goals but to your bigger, beautiful picture for your biz videos.
These actions are simple, achievable + fun and start getting you RESULTS IMMEDIATELY.
Cheerleading + Support:
As you work through your customized actions, you post in our very own secret Facebook group so I can cheer you on and answer any additional Qs that inevitably come up.
This is such an important part of the process for ya. It's all about strengthening and reinforcing what you're doing well, while moving you forward step-by-step.
During the early phase of your video journey, I build you up, so that you can start to embrace your on-camera potential. And then as you improve, you get that positivity from me PLUS loving + constructive feedback.
Flexibility of the Program:
Week-by-week, we make sure this process is working for you and make changes as needed.
And before you know it, you're creating amazing + impactful videos for your biz.
Yahoooooo!
Breathe…
If you're worried about getting it "right", you can breathe a huuuuge sigh of relief.
I'm a firm believer that when you aren't perfect, you're MUCH MORE INTERESTING on camera.
With me as your guide, you learn how to embrace your imperfections and uncover your beautiful personality so that you can create RELATABLE, GENUINE and PROFESSIONAL videos.
Remember:
Video isn't a talent. It's a skill.
Your investment:
6 months: $5987 USD
Got Qs about this training? Send me a line HERE.
Alright… it's ACTION time!
Click that pretty "Buy now" button below

Next, make your payment and on that page, agree to the terms of working together

You get an email from me that contains Your Red Carpet Questionnaire and a link to book your first session with me. Grab a time that works for you and then fill out your questionnaire and send it my way at least 3 days before we jam

Your session booking email contains the Zoom link to our video-based call. Head there at the right time and we finally dive into your video + on camera goodies. Yayayayayayay!!!

During our first call we create your weekly call schedule.
REMINDER: Only 3 spots available, then the price doubles!
Ready to stop HIDING and to START inspiring, engaging + empowering your dream clients through video?
(But of course you are).
Grab your spot before you lose your (video) nerve:
Esha sold 3 high end offers (totalling $18,000) from her first-ever Facebook Live that she prepared for through working with me!
"Sarah isn't just helping you with showing your authenticity on video, but she goes so much deeper than that.
There's a genuine interest in connecting with you, understanding you, your message, your product and how to get that out into the world; the universe, and it ties so perfectly, because isn't that what we're all here to do?"
~ Velma Garnes
"Before, I was on my journey, getting comfortable with just being on camera. I was self conscious, uncertain and scared to death to actually post something for the world to see.
Now, I am doing live videos regularly and people that know me have commented that I am so 'me' in my videos. That was my biggest goal, along with developing strategy around, not only video, but video in my emerging brand.
Sarah is brilliant with her ability to gently dig deep and help the true you emerge on camera."
~ Shelly Isaacson, shellyisaacson.com
Cherice created her first ever 3-part video series that speaks to the heart of her dream clients.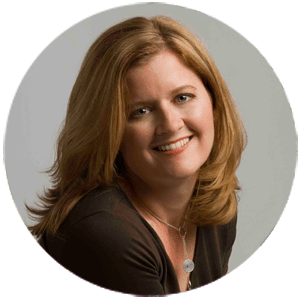 "I thought 'oh man, am I really the kind of person who can be on-camera?'
Sarah meets you right where you're at, she sees the POTENTIAL in you and she makes you feel like ANYTHING is possible!
She is the Obi-Wan to your Luke or Leia."
~ Susan O'Connor, susanoconnorwriter.com
There are only THREE spots available then the price DOUBLES.
You'll regret waiting.
Join for $5987 now: