CREATE AMAZING VIDEOS ONE HOUR AT A TIME!
You're a big-dreaming, super-motivated entrepreneur and you want to make a bigger impact with your biz by making AMAZING VIDEOS.
The problem is, they take sooooo long to create, they're not having the impact you'd like. Meh!
Here's how it goes:
You've developed the nerve to start filming videos for your biz, hooray!!
BUT…
Your videos d

on't look or feel professional

The video editing process is overwhelming and the RESULTS of all your blood, sweat and tears are… UNDERWHELMING!
You're forever running out of content, wondering what the heck to talk about
Your dream clients aren't resonating with your videos in the way that you want them too
You BELIEVE you can make better, amazing videos… but something super important is missing from HOW you're approaching the whole thing.
You want your videos to have the impact you've been dreaming up, but you need guidance with:
Technology
Strategy
And/or content
Your videos need some spicing up with some different flavours so that your dream clients fall in LOVE with them!
You don't have to play the guessing game or navigate this here video stuff all by your lonesome anymore.
You've been making the process of creating videos that speak to your dream clients MUCH harder than it needs to be!
And… You've been wasting time
And you know that your time is such a precious commodity!
THINK ABOUT IT THIS WAY:
You're actually at the stage where getting hands-on help with your videos is The Most Effective Step You Can Take.
Google, guessing and experimentation can only take you so far.
There comes a point when you need an outside eye on what you're creating, so you can stop wasting your time creating videos that aren't effective.
IMAGINE BEING ABLE TO:
Get a customized tech, strategy + content training from an actual filmmaker

Spending your time on the RIGHT video actions aimed towards maximum impact on your audience

Clearly communicate your message through videos that get your dream clients to take ACTION

Create videos that can get your audience clicking, sharing, commenting and buying

Create SIMPLE, engaging video content that positions YOU as THE EXPERT
You can stop wasting time by trying to figure out all this stuff by yourself.
All you need is the right guidance. 
The Video Buffet is a delicious offering for big-dreaming entrepreneurs, like you, who are ready to create better videos while making the MOST out of their time.
It's designed to help you bust through your tech + content limitations so you can make a video-splash in your industry – one hour at a time.
The Video Buffet is UNIQUE because it allows me to Meet You Where You Are.
Gain CONFIDENCE in your skills + EXCITEMENT to create your next videos.
Yaaaasssssss!
SUUUUUPER IMPORTANT:
With each Video Buffet, we dive into ONE specific video issue that has been Holding Your Videos Back.
Imagine if you could treat this session like a sumptuous buffet. It's time to spice up your videos!
You can choose whatever video dish you want to improve…
Options included in your Video Buffet:
Get in-depth FEEDBACK on your previous videos so you learn exactly what to improve and how
Get impactful EDITING TIPS based on your needs
Create a consistent video STRATEGY that takes you from planning and filming through to editing
Develop the unique video STORY + PURPOSE for your biz
Get a clear vision of your VIDEO BRAND
Get STEP-BY-STEP STRATEGIES for making amazing videos
Learn doable technical solutions so your VIDEOS LOOK MORE PROFESSIONAL
Develop VIDEO SCRIPTS that are clear + engaging
Discover how to IGNITE + EXCITE your dream customers through video
… and more. What we dive into is up to YOU!
A friendly reminder that we won't be able to cover ALL those issues in ONE Video Buffet.
So please keep that in mind when deciding what you want to focus on. 🎬💖
"I not only gained insights on better use of my equipment, I also got clear about my voice and my customer. I felt seen and heard and assured that my work has value!"
~ Kristin Fritz, kristinfritz.com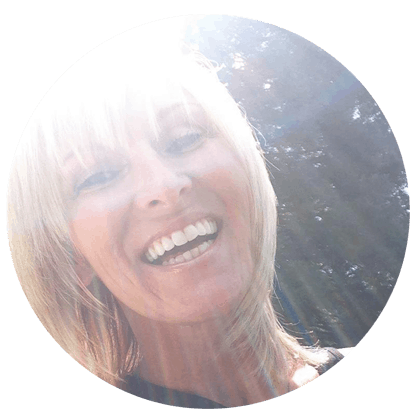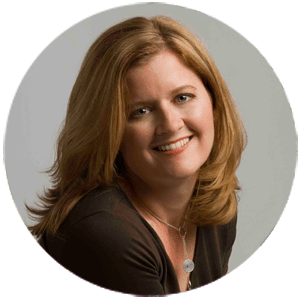 "Sarah meets you right where you're at, she sees the POTENTIAL in you and she makes you feel like ANYTHING is possible!
She is the Obi-Wan to your Luke or Leia."
~ Susan O'Connor, susanoconnorwriter.com
Make the MOST out of your videos!
Get started now for just $247 USD:
BEFORE your Video Buffet begins:
After your order is processed, you're sent to a "success" page. There you find a link to download and fill in a Personal Video Profile

so I know all about your current video concerns, challenges and experiences 

ahead

of the session.

Also on your "success" page you find a link to book your awesome session!
You then a quick personal email within a few hours of receiving your order (wooo!!)
Send me your filled in Personal Video Profile AT LEAST 2 business days ahead of your session
DURING:
This live session will be done via Zoom
We go in-depth for your top issue
This is a high-impact session, so make sure you arrive ready to roll up your sleeves
Come prepared to challenge yourself and to have fun!
AFTER:
You receive your bonuses
You receive a short survey from me about your experiences (your opinions are gold)
This session is designed to give you fresh and simplified tools so you can make videos that have more impact.
I can already see your dream clients getting to know, like and trust you through your vids.  🙂
And guess what?
Whenever you're experiencing your next video challenge simply grab another session.
So easy!
BONUSES
By signing up for the Video Buffet, you'll get these lovely extras:
A customized next steps Action Plan
A recording of this session so you can refer back to it any time!
Cool right?
So the question remains…
We Got This!
That's all the info I've got for you for the Video Buffet.
Ready to start making videos your dream clients will LOVE?
(But of course you are.)