Turn your footage into client-attracting videos!
Video Editing Magic gives you a
customized plan to start editing your biz videos so they have IMPACT.
You're a big-dreaming entrepreneur and you're ready for your videos to stand out from the crowd and have more IMPACT.
But when you think about editing your videos, you're like: "Ugh, sounds tedious."
Video editing feels like a CHORE that isn't worth the (current) results.
You've been attempting it by your lonesome:
Googling video editing

Watching some Youtube videos on it

Maybe you've even taken a course on it
But still…
Meh.
Even worse…
They suck. They feel generic. And they don't get the response you dream about.
Or maybe…
You've been HIDING from editing your footage – for fear of wasting your precious time.
You're just posting untouched videos on your site, and in social media, that have not received the biz-changing experience I call "magical editing".
It's just you.
Talking.
To the camera.
No cuts, no music, no magic.
Or perhaps…
You want your Virtual Assistant to bring more MAGIC to your videos so that you know it's money well spent.
While it's been good enough so far, it won't get you where you wanna go with your videos, clients + biz.
When done right, editing should:
Transform your footage significantly.
Attract your dream clients to your videos.
Position YOU as THE go-to expert in your field. 
🎬 Imagine editing your videos and feeling CREATIVE + EMPOWERED during the process so it doesn't feel like a time-suck.
🎬 Imagine editing your brilliance in a way that is UNIQUELY YOURS so your audience knows in their heart that You Are Their Person.
🎬 Imagine putting beautifully edited videos out into the world, feeling confident that you're speaking to the soul of your dream clients.
This can be your reality.
Impactful video editing ain't just for the pros
Sarah Michelle Brown here~
I'm a filmmaker, editor, and video coach who empowers big-dreaming entrepreneurs to stop HIDING from their camera AND start feeling CONFIDENT making videos!
I have 20+ years of experience in the film industry and I take those tools and teach entrepreneurs how to make engaging videos in a fun + powerful way so that they can create more visibility, income and have a bigger impact with their work.
I first learned how to edit videos by sitting in on the editing sessions, and paying close attention to what the editor was doing, for ALL my earliest film projects!
Observing how the pros transformed the footage to make the final video soooo much more powerful, was better than taking a million "generic editing courses".
I'm taking my award-winning knowledge and am turning it towards YOUR specific videos.
Kapow! 🎬 🎉
IMAGINE IF YOU COULD:
Transform your original footage into client-attracting magnets
Edit SIMPLE + IMPACTFUL videos that position you as THE GO-TO EXPERT
Learn editing tricks that add a special + unique "magic" to your videos so you can stand out from the crowd
Allow your new VIDEO BRAND to shine through so that you're putting your best foot forward every time you hit that "publish" button

Clearly edit together your message with CONFIDENCE so that you EXPAND your audience + ATTRACT your dream clients
Bam!
A properly edited video transforms your footage and makes the final video feel like magic (especially to your dream clients!).
Say hi to "Video Editing Magic"
THIS EXPERIENCE INCLUDES:
Your Video Editing Questionnaire:
This questionnaire lets me know about your previous video editing experiences (good, bad AND ugly) so I can meet you exactly where you are. It also helps us get suuuuuper clear on what you'd like to achieve so we can make the most of our time together and ensure that you get the best results for your future videos.
In the Edit Suite:
In this 90-minute, virtual video coaching session, and Using Your Actual Footage we dive into my top Video Editing Secrets that I've used time and time again to transform footage into magic. You watch as I show you the beauty that's possible for your videos.
This will be tailored to your specific goals (time, software, simplicity, etc).
You get a customized strategy to approaching editing your videos in a way that feels achievable and most importantly… IMPACTFUL. When this session ends you actually feel EXCITED to edit your next/first video! You feel like video editing is no longer your foe; it's now your ally in creating the biz + life of your dreams.
Your First Video Actions:
Within 1 hour after our coaching call, I'll also send ya 3 customized video editing actions to take that are suuuuuuper easy + fun and that start getting you RESULTS.
Cheerleading:
As you work through your customized actions, you send 'em my way so I can cheer you on and let you know what's working. This is such an important part of the process for ya. It's all about strengthening and reinforcing what you've just learned.
Exclusive Facebook Group:
You get a 1:1, exclusive Facebook group with me to post your homework, ask me additional Qs and get extra support for 2 weeks after your first session. This ensures that you Get. It. Done.
Your Video Sequel:
Like any good movie, we need a follow up. You book your second session with me within 2 weeks of the original session.
We hop on camera again to see how your video editing adventure is going. In this 30-minute session, we check in about how your how editing skills have shifted compared to the first session. We make sure this process is working for you and make changes as needed.
Sweet!
When you say YES to showing the world how amazing you are, you also say YES to your future dream clients.
Your investment: $197 USD
Availability: ONLY 10 spots at this price
Got Qs about this training? Send me a line HERE.
Okie… it's ACTION time!
Step 1: Click that pretty buy button below
Step 2: Next, make your payment and on that page, agree to the terms of working together
Step 3: You get an email from me that contains your Video Profile Questionnaire and a link to book your first session. Grab a time that works for you and then fill out your questionnaire and send it my way at least 2 days before we jam
Step 4: Your session booking email contains the Zoom link to our video-based call. Head there at the right time and we finally dive into your video editing transformation. Yayayayayayay!!!
Ready to stop HIDING from your camera and to START bringing the magic to your edited videos?
(But of course you are).
Still on the fence? All good!
Here's some of my own editing for you to see:
While you're this far down, have a look at some of my Frequently Asked Qs
Video editing always feels sooooo tedious. Are you really going to change my videos that much.
I understand having the biz "chores". I'm a BIG fan of making every task I do in my biz and fun and creative as possible. Once you learn my approach to editing, you see it with fresh eyes, and feel excited to transform your footage into powerful videos that excited and ignite your audience.
Does the footage need to be professionally shot?
Not at all. As long as you've started your video adventures and are at least fairly comfy on camera, you can join. All you need is some unedited footage, shot by you or someone else, and away we go!
What if it's just shot on my phone or webcam?
That's A-Okay. Wait until you see what magic can be achieved through the editing process.
What if I wasn't using a script in my footage? Will this be helpful?
For sure. In fact, you get to see how to use video editing in super creative ways when you don't have a script AND when you do. #WinWin
How much of the video are you able to edit in the 90-minute session?
When it comes to this process of teaching while editing, it's actually more about giving you the process of putting impactful videos together, and about how to bring specific magical elements to your future videos. It's not just about this one. We'll likely move our way through about 30 seconds of editing time in helpful + inspiring detail.
What if I have a Virtual Assistant who edits my videos? Can she join in on the call?
100% yes. Can't wait to meet your team!
"Sarah isn't just helping you with showing your authenticity on video, but she goes so much deeper than that.
There's a genuine interest in connecting with you, understanding you, your message, your product and how to get that out into the world; the universe, and it ties so perfectly, because isn't that what we're all here to do?"
~ Velma Garnes
"I not only gained insights on better use of my equipment, I also got clear about my voice and my customer. I felt seen and heard and assured that my work has value!"
~ Kristin Fritz, kristinfritz.com
"Sarah knows how to tease out all of the awkward bits, knows when to encourage, and how to gently push when we need it most (but don't actually know it yet).
Of course you'll also learn how to improve video production quality using all of the tips and tricks that only Sarah can teach. If you're on the fence about signing up right now, stop hesitating. Just say yes!"
~ Cherice D.
"I was on my journey, getting comfortable with just being on camera. I was self conscious, uncertain and scared to death to actually post something for the world to see.
Now, I am doing live videos regularly and people that know me have commented that I am so 'me' in my videos.
Sarah is brilliant with her ability to gently dig deep and help the true you emerge on camera."
~ Shelly Isaacson, shellyisaacson.com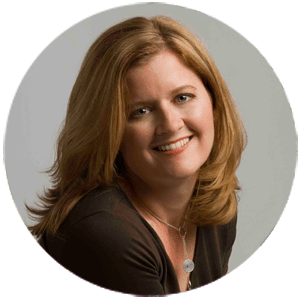 "I thought 'oh man, am I really the kind of person who can be on-camera?'
Sarah meets you right where you're at, she sees the POTENTIAL in you and she makes you feel like ANYTHING is possible!
She is the Obi-Wan to your Luke or Leia."
~ Susan O'Connor, susanoconnorwriter.com
"I sat on the fence until the last minute as I wasn't supposed to be spending money on courses! My confidence has improved markedly.
With each module I have completed I can see my confidence growing. It is a safe and encouraging environment to learn it. Sarah is very generous with her time and feedback."
~ Sandra Reid, artist
We Got This!
Ready to transform your footage into edited videos your dream clients will LOVE?
(But of course you are.)