Does this sound uncomfortably familiar?
You're ready to start editing your videos, but you don't know where to start
You feel overwhelmed by the technology and the process of editing your videos
Feel like video editing is a waste of your valuable time
You want to create amazing videos but instead your edited videos feel like they're still missing a key ingredient
You spend HOURS AND HOURS EDITING YOUR FOOTAGE… for it to only make it ever-so-slightly better… Ergh!
You spend your blood, sweat and tears on creating something that's… Meh
You are soooooo not alone.
In fact, lots of entrepreneurs stay in that precise zone when it comes to editing their videos.
And most entrepreneurs make this HUGE EDITING SIN:
They never learn how to edit from someone who's an expert in the 3 key ingredients for a GREAT + IMPACTFUL biz video:
Storytelling

Marketing

And

 video editing
Well, I've got ya covered. Keep reading.
Imagine taking that exact same footage and turning the final edit into catnip for your dream clients.
And imagine…
Knowing with CONFIDENCE that your time in the edit suite is time WELL SPENT.
Discovering exactly what YOUR VIDEOS NEED to stand out from the crowd, to speak to the heart of your dream clients and to get your audience EXCITED about you and your products and services.
And having FUN in the edit suite!
Well…
This ain't no video pipe dream.
Say hi to your Video Editing VIP Day!
In your Video Editing VIP Day, we edit YOUR EXISTING FOOTAGE, together, in real time. You see exactly what I'm doing while I'm doing it, so you can easily follow along and implement with me.
Using the power of live screen shares, you get exactly the secrets that you need to know for your specific brand, in order to transform your footage into drool-worthy, client-attracting videos.
It's all about learning the RIGHT skills to create the RIGHT impact.
It's the next best thing to having a video editor right there in the room with you.
Here's what you get as part of your Video Editing VIP Day Package
PREP GOODIES:
Fill out your Video Editing questionnaire to get clearer about your editing and branding goals so we make the MOST of our time together.
If needed, film some footage of you speaking about something biz-related that we can use on training day. Send that footage my way at least FOUR biz days before your session so I can get it ready for my system.
During this time, you also get my software recommendations based on your needs so you're using a system that you can enjoy using.
YOUR VIP DAY:
Using your footage as the base, follow along live, and ask your Qs, as I show you how to edit your footage to get the most out of it.
Get step-by-step guidance about the magical power of my editing + storytelling tricks so that your videos flow naturally, keep your viewers attention and get them taking ACTION.
Learn how to incorporate your brand and make your videos feel like YOU so that your dream clients LOVE your vids more than your competitors. Yaaaassss!!
Discover my secrets to finding on-brand music + graphics, and to cleverly hiding the awkward bits so you don't waste your time using elements that actually hurt your brand.
YOUR CHECK-IN:
In this 30-minute follow-up session (within 2 weeks), you can get feedback on one of your newly edited videos to make sure you're on the right track and ask me any Qs that may have come up.
BONUSES
By signing up for Your Video Editing VIP Day, you'll get these delightful extras:
My secret list of editing resources to take the guesswork out of where to find music, graphics, images, etc
A recording of the sessions so you can refer back to them any time!
Sweet right?
Take the guess work out of the video editing process and get guidance from a pro.
Investment: $1497 USD
"Sarah isn't just helping you with showing your authenticity on video, but she goes so much deeper than that.
There's a genuine interest in connecting with you, understanding you, your message, your product and how to get that out into the world; the universe, and it ties so perfectly, because isn't that what we're all here to do?"
~ Velma Garnes
"Thank you dearest Sarah! It shook me up just looking at them now.  I can't seem to say it enough.
So much to thank you for and seriously… I started crying when I watched them again. Thank you for such a labour of love!"
~ Myriam Llano, divinerenewal.com
"Sarah meets you right where you're at, she sees the POTENTIAL in you and she makes you feel like ANYTHING is possible!
She is the Obi-Wan to your Luke or Leia."
~ Susan O'Connor, susanoconnorwriter.com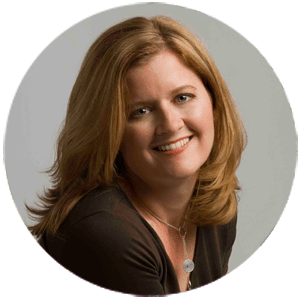 Okay, it's decision time.
Are you ready to create videos that are like catnip to your dream clients?
(But of course you are dahling.)